Full day meetings
Looking out of the portholes creates renewed inspiration. All of our 29 meeting rooms breathe hospitality and maritime class. Let our account managers advise you from A to Z during your meeting.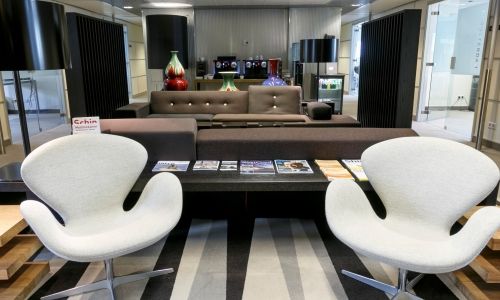 v.a. €70 p.p.
Full day package
From 09:00 – 17:00 o'clock, eight hour program
Unlimited coffee, tea and soft drinks
Welcome Break (untill 9.30 o'clock) with fresh made croissants with marmalade, fresh fruit and a pastry
Morning Break (10.00-11.00 o'clock) with flavored water, fruit juices, fresh fruit, delicious yoghurt with cruesli & syrup, various cookies, patisserie and candy
Lunch buffet, consisting of different types of freshly baked bread with a variety of sieves, two delicious home-made salads, a daily changing freshly made soup, a home-cooked hot item and a daily changing dessert
Energy Break (15.00-16.00 o'clock) with water buffet, several smoothies, energy bars, fresh fruit and candy
Fresh fruit
Mints and mineral water in the meeting room
Blocnotes and pens
Plasma screen, flipchart and markers
Venue rental price depends on the room you have chosen
Location & facilities
Our venues offer space for small and big groups. Of course, we can advise you about the right room for your meeting or conference. There are also many possibilities for break-out rooms during your program.
All Meeting Rooms feature standard meeting equipment such as a 46″ plasma screen and flipchart.

Other possibilities

Do you need more meeting time than calculated? This can of course always be arranged, but depends on the availability of the room. For the extension, € 5.00 per person per hour will be charged for the staff and use of the catering facilities.
After the meeting it is possible to organize a drink (€ 17.50 per person). During one hour there is an open bar with soft drinks, beer and wine. Additionally there are table bites, such as cream cheese, marinated cherry tomatoes, crispy cheese bites, roasted peanuts and rice salts, and hot snacks (5 pieces p.p.).
It is also possible to book a dinner buffet (€ 50,00 per person, minimum of 20 guests). During one and a half hour there is an open bar with soft drinks, beer and wine. The buffet is made up of a cold appetizer or cup of soup, a main course, a dessert and coffee or tea. It is served in one of the style venues onboard; If there are multiple groups you will eat together.
Between the meeting hours, you might want to enjoy a relaxing break. You can, for example, take a tour on the ship, exploring the engine room or visiting the bridge under the water level. Or combine relaxation with team building and reserve the escape room! And of course you can stay overnight. We would like to advise you about the possibilities.
Conditions
All packages are available througout the year, Mondays to Fridays.
The package prices are exclusive of venue rental, audiovisual technician and VAT (unless otherwise stated).
The package prices are included furnishing the venue, provided that the desired furniture is onboard.