To Holwerd
By car
You can reach Holwerd via Leeuwarden (Stiens) or coming from the east via Groningen and Dokkum. Follow the ANWB signs with Ameland. If you do not take a car to the island, you can park it in the parking lot at the boat for a fee.
With public transport
Are you traveling by public transport? Take bus line 66 (Leeuwarden – Holwerd Haven v.v.). This bus connects perfectly with the regular sailings of Wagenborg.
Extra sailings
Are you traveling with an extra departure? Then you can take bus line 54 or bus line 60 from Connexxion to the "Holwerd Provincialeweg" stop. This travels from Leeuwarden 4x per hour. From this stop the bell bus – tuned to the extra sailings – takes you to the port within 10 minutes. For the return journey you can also use the call bus for extra sailings.
Reserve a taxi (bus)
Call 0900-8272006 (local rate). Reserve at least one hour in advance. More information: 0900-9292 / www.ns.nl, www.9292.nl or www.connexxion.nl
Park your car in Holwerd
If you do not take a car to the island, it is possible to park the car in the parking area at Holwerd. The rate for this is €4 per day or part thereof. The car park is open daily from 30 minutes before the arrival of the first boat to 15 minutes after the arrival of the last. The parking area is not guarded; parking is at your own risk. You can pay in cash and chip at the parking lot. You can also use Eurocard, American Express and VISA.
The crossing to Ameland
Wagenborg arranges the crossing to Ameland with the ferries Sier and Oerd. Ticket sales counters are located in the ferry terminal. If you bring a car, you must reserve it by phone with the reservation department. It is immediately communicated whether the desired departure is available for the car. We advise you to make the reservation in time. The reservation is only valid if you have reported half an hour before departure of the boat. We recommend that you arrive in time for departure. There is an opportunity to eat and drink something before the boat leaves in the Land en Zeezicht restaurant. For further information you can look on the site www.wpd.nl or contact 0519-546111.
You can also opt for the super-fast crossing with the Wagenborg Water Taxi. Within fifteen minutes you make the crossing between Ameland and the mainland. We advise you to reserve the water taxi at least half an hour before the desired departure (available between 6 a.m. and midnight) and the water taxi will be ready at the agreed place and time. To make a reservation or for telephone information, call 0900-WADTAXI (0900-9238 / € 0.35 p / m) or go to www.wadtaxi.nl for more information.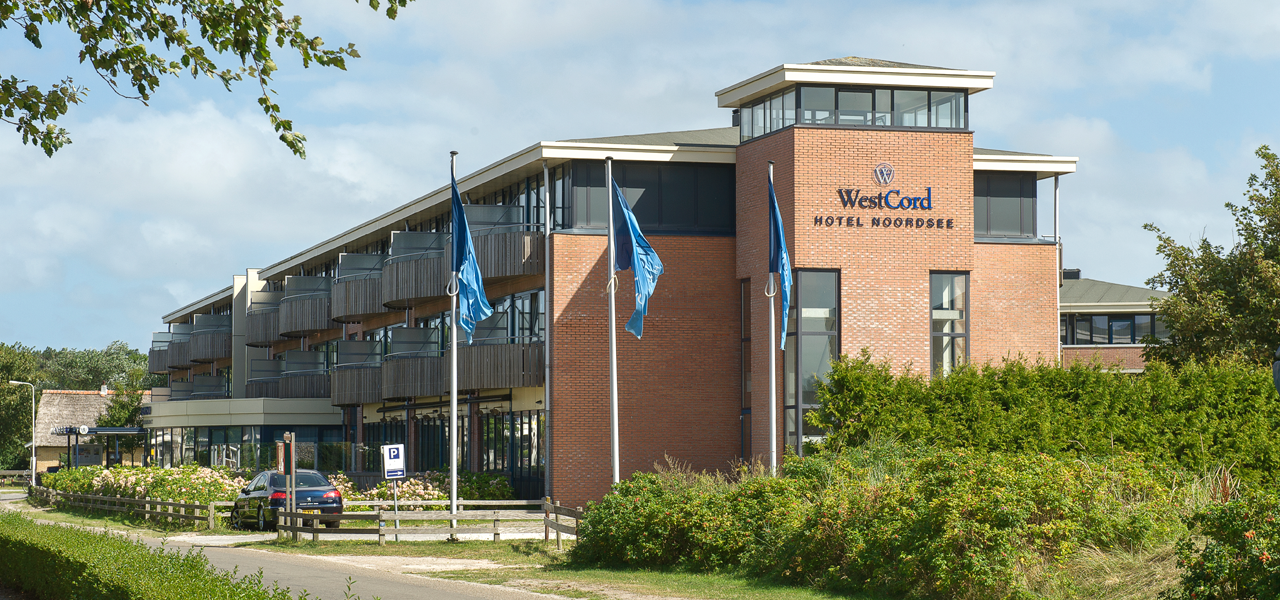 Route WestCord Hotel Noordsee
From the port you can go to Hotel Noordsee by bus, car, taxi or bicycle.
Route Hotel Noordsee