Discover the history of Delft...
Delft is a city with a rich history and a special connection to the Royal Family. Take a stroll through the car-free city center: narrow streets, picturesque canals, charming boutiques, and beautiful buildings.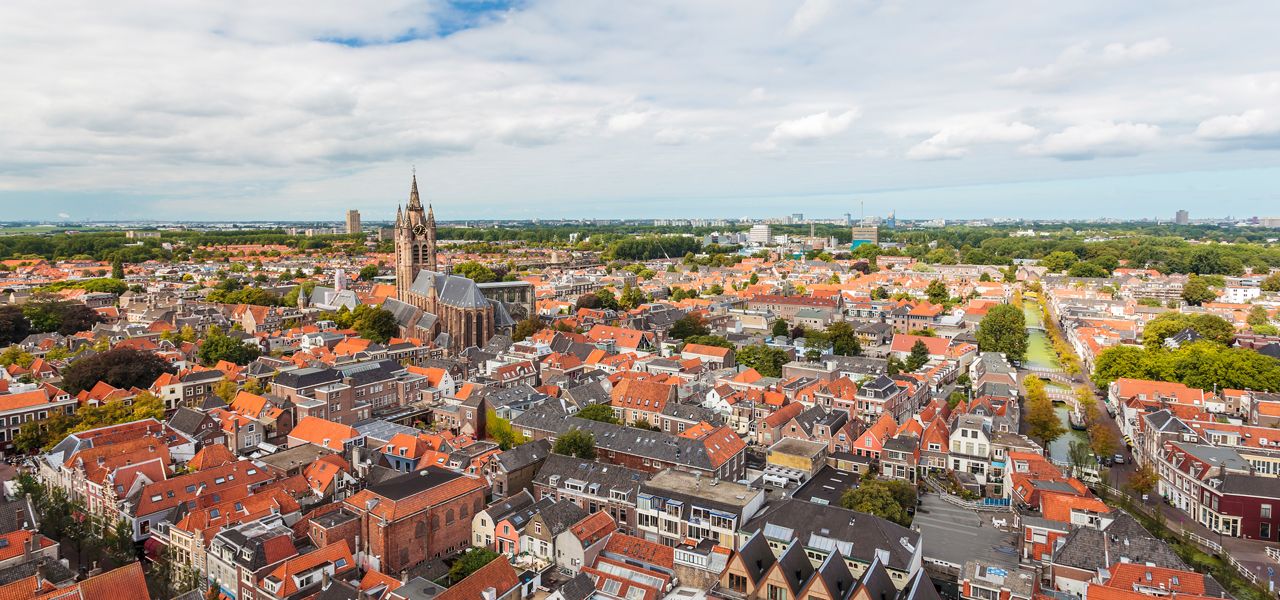 What is Delft known for?
Delft is mainly known for its Delft blue pottery. In addition, the city is the birthplace of Johannes Vermeer, the famous painter of the Girl with a Pearl Earring. But Delft has more to offer than just these cultural treasures. It is a cozy city full of canals with historic monuments and medieval architecture.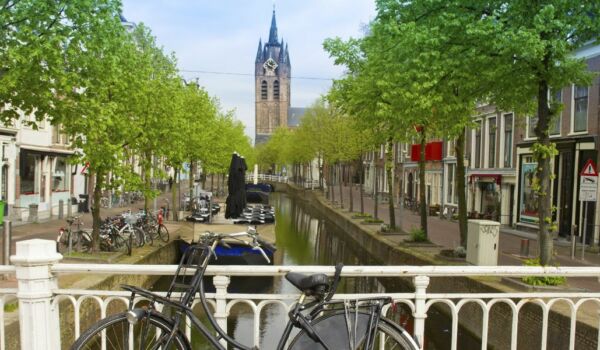 Discover Vermeer's Delft
The world-famous painting "Girl with a Pearl Earring" is undoubtedly the most iconic work of the Delft master painter Johannes Vermeer (1632-1675). Vermeer lived and worked his entire life in Delft and created an estimated 45 paintings during his lifetime, of which 37 can still be admired around the world. Find some Vermeer locations below.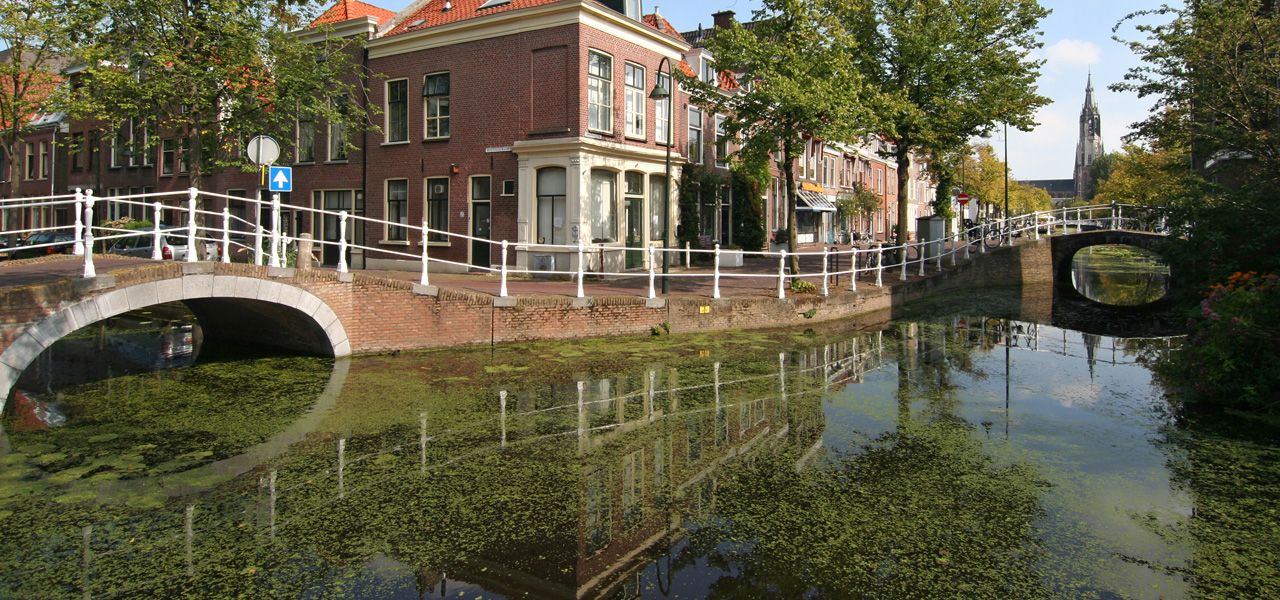 Museum Prinsenhof and Vermeer Center Delft
Start your discovery of Delft at Museum Prinsenhof. Here you can learn more about the life of Johannes Vermeer and his contemporaries in the exhibition "The Delft of Vermeer". Immerse yourself in the 17th century while getting to know Vermeer's paintings in the Vermeer Center Delft. Admire Vermeer's complete oeuvre in full size!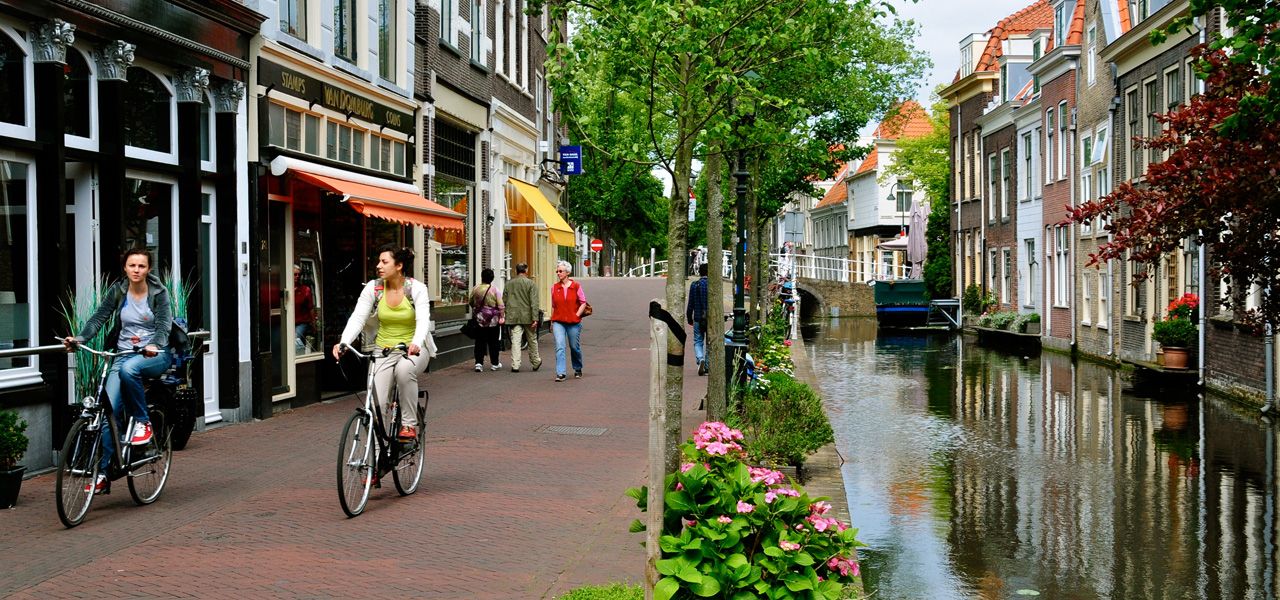 Old Church of Delft
Also visit the Old Church of Delft where Vermeer is buried. On the memorial stone, it is written that he died in December 1675 at only 43 years old, probably due to the financial problems he had. His mother-in-law had already buried several deceased children of Vermeer here. You can still view the memorial stone and experience a piece of history.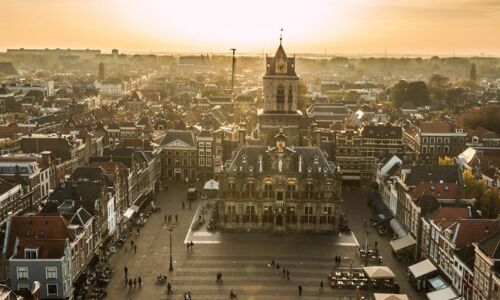 Sopping in Delft
In the historic city center of Delft, you can shop wonderfully along the fairytale canals. Don't forget to look beyond the well-known shopping areas such as De Veste and Zuidpoort. In the streets around them, you can find numerous hotspots, trendy boutiques, and specialty shops.