WestCord Hotel Eindhoven
WestCord Hotel Eindhoven is centrally located in Eindhoven with excellent accessibility by public transport or car. The hotel is situated on Mathildelaan, which connects the central station and the PSV Stadium. The building is a real eye-catcher with a remarkable history. Whether you're looking for an ideal base for a city trip to Eindhoven or prefer to stay centrally for business appointments, you've come to the right place with us
12 facilities of WestCord Hotel Eindhoven
Hotel
Within a 5-minute walking distance from Philips Stadium
Walking distance from Eindhoven Central Station.
Centrally located in the heart of Eindhoven
Partly located in the monumental Philips factory, the Lichttoren
Rooms
Coffee and tea facilities
Studios for extended stays
Rooms
Our rooms, studios, and suites
Discover an enchanting hotel with three unique buildings. "Mathilde," located above the Front Office, offers Superior Rooms and Spa Superior Rooms. The "Lichttoren," a former Philips building, shares space with other entities and houses Matchbox, Loft Superior, Junior Suite, Spa Junior Suite, and Spa Suite. The "Lichtplein" can only be accessed through the Lichttoren and features a Spa, Fitness Room, and rooms such as Studios and Triple Superior Rooms. Experience the magic in this one-of-a-kind hotel!
Bar & Brasserie Lumen
Welcome to Bar & Brasserie Lumen, where the name pays homage to the building's origin, with 'Lumen' symbolizing 'light flow'. The impressive high ceiling immediately catches your eye in this spacious venue with a unique bar and lounge. Indulge in a drink in the modern lounge chairs next to the stunning round bar, complete with a Gatsby-like chandelier adorned with incandescent bulbs.
Venues
Discover our multifunctional event venues
Step back in time to when our hotel was buzzing like a factory, where light bulbs were born and later radio tubes and radio lamps came to life. It's no wonder that our event spaces owe their names to this history. Allow us to introduce you to the Radiokamer, Machinekamer, and Glasblazerij. WestCord Hotel Eindhoven offers 3 multifunctional meetings & events rooms, along with an adjoining foyer. In our Bar & Brasserie Lumen, catering for meetings is fully taken care of.
Other facilities
Discover the other facilities of WestCord Hotel Eindhoven here. Looking for nearby parking? Get your parking ticket here to reserve at Q-park!
Make your reservation here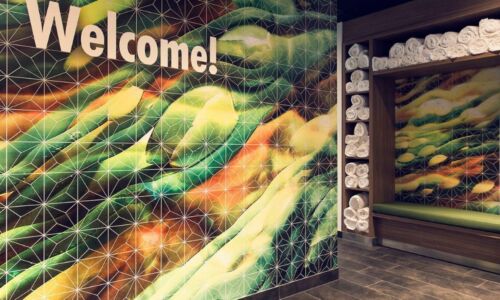 WellCome Wellness
In our WellCome Wellness , you can indulge in a variety of treatments. Relax in our Finnish sauna, Turkish steam bath, and let the gentle raindrops of our horizontal rain shower cascade over you. Book your treatment directly via eindhoven@westcordhotels.nl!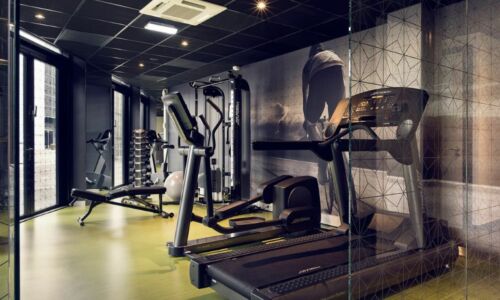 Fitness
Discover a range of weightlifting and cardio equipment carefully selected to meet all your training needs. Let the air conditioning refresh you as you work up a sweat and enjoy the comfortable and modern facilities we provide. Best of all, our fitness room is free for all hotel guests. So what are you waiting for? Book your stay now and make use of this fitness facility during your visit.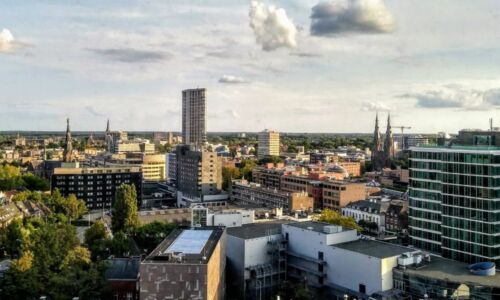 Eindhoven
Welcome to the vibrant city of Eindhoven, where the energy is palpable and creativity fills the air! This modern city, also known as the technological capital of the Netherlands, is bursting with innovation and design. Allow yourself to be surprised by the many facets of Eindhoven. Explore the city center with its lively shopping streets, trendy boutiques, and cozy cafes. Discover the rich history of the city at the Philips Museum or visit the impressive Van Abbemuseum, where modern art comes to life.