WestCord WTC Leeuwarden
WestCord WTC Hotel Leeuwarden is ideally located on the highways and near the historic center of Leeuwarden. The hotel has 143 luxurious and comfortable designer rooms, including 11 spacious apartments and a beautiful bridal suite. Many rooms have a connecting door and are therefore very suitable for families. In addition, as a guest you are guaranteed free parking next to the hotel. The hotel also offers fitness facilities, a sauna, steam room, solarium and a massage salon.
Zzz...
Rooms of WTC Hotel Leeuwarden
WTC Hotel Leeuwarden has 143 hotel rooms. In addition to the standard hotel rooms, suites and long-stay apartments are also available. Many rooms have a connecting door and are therefore very suitable for families. The hotel rooms are equipped with all facilities that one can expect from a four-star hotel such as air conditioning, free wifi internet, espresso machine, kettle, minibar, safe and a laptop connection. The bathroom has a rain shower or a bathtub with a separate shower.
Hotel features
15 reasons to choose WTC Hotel Leeuwarden! Let the chef surprise you with original, creative dishes at restaurant élevé! Within a 15 minute-walk you are in the historical center of Leeuwarden. There is a parking lot next to WTC Hotel Leeuwarden, where you can park as a guest for free!
Hotel
143 spacious design rooms
Largest congress location in Friesland
Kamers
Bathroom with bath and shower
Restaurant élevé
Be surprised by original dishes in restaurant élevé. The restaurant on the 11th floor at WTC Hotel Leeuwarden has a kitchen with regional, national and international influences and is led by chef de cuisine Gilbert van der Heide. Take a seat at a table by the window and look out over Leeuwarden. Our Skybar can also be found on this floor.
Other facilities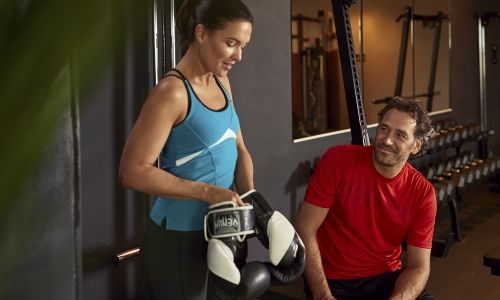 Sport and relax
WTC Hotel Leeuwarden also offers several wellness facilities (fee), such as a sauna, solarium, massage salon (We Do Massage) and fitness room. More info at the website of We do Massage.
Meeting rooms
Largest congress location in Friesland
WTC Hotel Leeuwarden on the map