Wine & dine in the sky at Restaurant élevé in Leeuwarden
Restaurant élevé
Be surprised by original, creative dishes at a high level in Restaurant élevé.
Restaurant élevé has a kitchen with regional, national and international influences. We work on pure dishes prepared with honest ingredients with a lot of ambition and enthusiasm. Often the dishes are prepared with ingredients with organic quality, from our own garden and region. The extensive menu consists of a selection of fresh fish and meat specialties, but also sushi rolls and of course classic dishes.
Restaurant élevé is literally a culinary highlight in Leeuwarden!
Restaurant élevé is located on the 11th floor in the WTC Hotel Leeuwarden.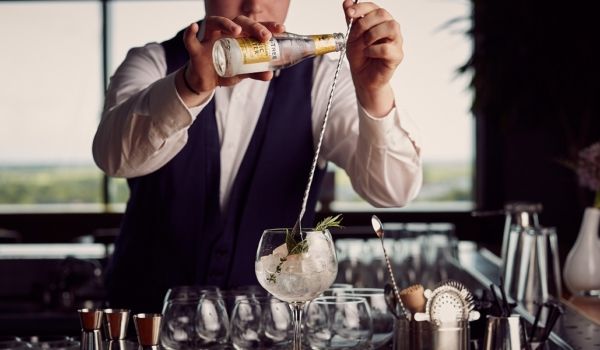 Skybar
The Skybar on the 11th floor is a fantastic place to enjoy the unprecedented view with friends or colleagues. In addition to the sensational panorama, the Skybar offers a wide variety of (sparkling) wines and a versatile cocktail menu. Of course we serve the classics, but also specials such as the Stargazer. A wide selection of gin and tonics is also available!
Opening hours Skybar
Monday through sunday 12:00 AM to 12:00 PM
More ingf
Reservations
Opening hours: Restaurant élevé is open every day from 12:00 AM 12:00 PM
(kitchen until 09:30 PM)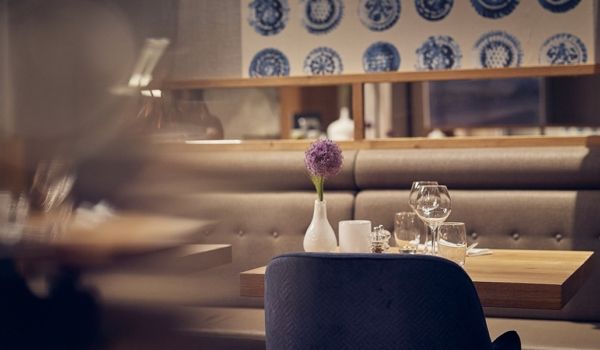 Contact
Restaurant élevé
(in WTC Hotel Leeuwarden)
Heliconweg 52
8914 AT Leeuwarden
058-2334900
reserveren@eleve.nl
Restaurant élevé is open every day from 12:00 AM – 12:00 PM
The kitchen is open until 09:30 PM
Culinary packages
Sleep in the luxurious WTC Hotel Leeuwarden and enjoy a culinary surprise at Restaurant élevé.