Brasserie Mme Coco
Brasserie Mme Coco in the Fashion Hotel Amsterdam
Brasserie Mme Coco is located at the Fashion Hotel Amsterdam. Opposite the World Fashion Center, the meeting place for the national and international fashion industry. The fashion theme has been implemented in all aspects and is visible throughout the brasserie.
At Mme Coco you can enjoy an extensive breakfast with deliciously prepared coffees, juices or a nice cup of tea. Guests can also enjoy a delicious lunch or dinner. Chef Sander Klaasen and his brigade are available every day to serve you elegant culinary dishes. In addition, you can choose from an extensive wine list in Mme Coco.
Please take into account the following
COVID-19 measures
Reservations are required (except for the terrace)

Reservations can be made by filling out the reservation form on this page, by sending an email or by phone.

Keep a distance of 1.5 metres

Except for members from your own household and pairs. It is maintained from 3 people, therefore pairs that do not form a shared household can also be within 1.5 meters of each other.

WestCord WE Care

We will strictly follow the guidelines of the RIVM, the GGD and the Dutch Government. WestCord 'WE Care' program (Dutch)
Lunch, dinner and drinks
Besides Mme Coco you will also find the SKYY Bar in the Fashion Hotel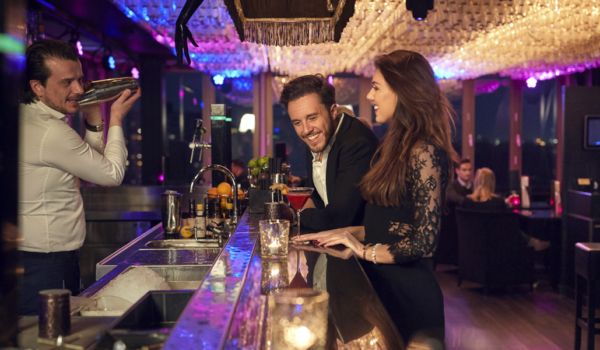 The SKYY is the limit
Experience the stylish and exclusive atmosphere of SKYY Bar Amsterdam at the Fashion Hotel Amsterdam. Enjoy our delicious surprising cocktails, culinary bites and fantastic panoramic views of the city.
View the (cocktail) menu
Make a reservation
Mme Coco is open every day for breakfast, lunch and snacks. From 7am to 5pm.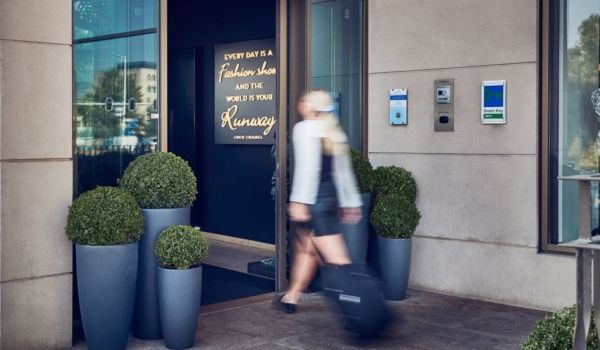 Contact
Mme Coco
(In Fashion Hotel Amsterdam)
Hendrikje Stoffelsstraat 1
1058GC Amsterdam
Mme Coco is open every day. Reservations are required.