Mme Coco
Restaurant Mme Coco in Fashion Hotel Amsterdam
Restaurant Mme Coco is located at the Fashion Hotel Amsterdam. Opposite the World Fashion Center, the meeting place for the national and international fashion industry. The fashion theme has been implemented in all aspects and is visible throughout the restaurant. Mme Coco is an elegant and contemporary restaurant, inspired by French-Dutch cuisine. Chef Sander Klaasen and his team are at your service to serve you elegant, culinary dishes, such as the Coquille Saint-Jaques, Pigeon d'anjou or Faisan. You can also choose from an extensive wine list in Mme Coco.
Enjoy the most beautiful dishes with a French twist
Lunch, dinner and drinks
Besides Mme Coco you will also find the Grand Café and the SKYY Bar in the Fashion Hotel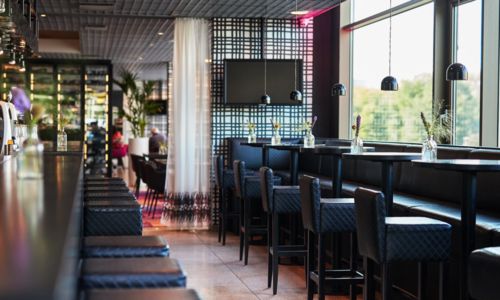 Grand Café
The grand café is adjacent to the Mme Coco restaurant. You can sit down on the terrace when the weather's nice, or take a seat near the bar for lunch with a view. At the grand café you can choose from a wide selection of international classics. The grand café is opened daily and you are welcome here for à la carte breakfast, delicious lunches and tasteful dinners.
Make a reservation
Mme Coco is open every day. Lunch: available on reservation. Dinner: 6:00 pm - 10:30 pm.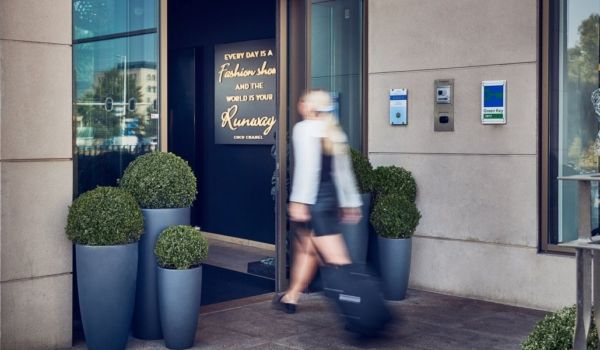 Contact
Mme Coco
(In Fashion Hotel Amsterdam)
Hendrikje Stoffelsstraat 1
1058GC Amsterdam
Mme Coco is open every day. Lunch: available on reservation. Dinner: 6:00 pm – 10:30 pm