Route description Hotel Schylge
When you get off the boat, turn right, past the port of Terschelling and follow the road until you reach Burg. van Heusdenweg arrives. Here you turn right again (direction Midsland) and after about 300 meters cars can turn right, you then arrive at the parking garage. Pedestrians can walk straight ahead and see the hotel (after 300 meters) on their right.
Hotel Schylge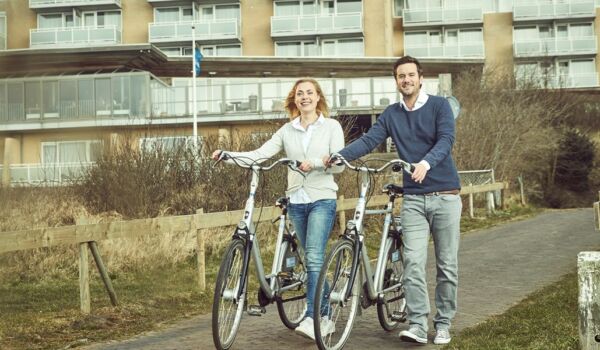 Luggage & bicycles
Upon arrival it is possible to rent bicycles at Tijs Knop (Torenstraat 10, 0562-442052) located next to the tourist office (0562-443000). If a package is booked including bicycles, the bicycles can be taken on presentation of the booking confirmation. Luggage is brought to the hotel. The bicycles can be placed in the bicycle shed.
Transportation on Terschelling
Bus

At every arrival of the ferry or fast boat from Harlingen there are buses ready to transport guests to the hotel. On presentation of the booking confirmation you can travel free of charge from the boat and vice versa to the hotel.

Taxi

The taxis also depart from the boat. It is possible to book a taxi in advance (large groups / special reason). Taxi center Bakker (0562-442222) transports guests for €6.80 per person from the port to the hotel (and back on the day of departure).