Need some (work) space?
A quiet and comfortable workplace is what you need! Experience our service, hospitality and discover the extraordinary possibilities of our hotel. Get more out of your working day at WestCord Hotel Delft.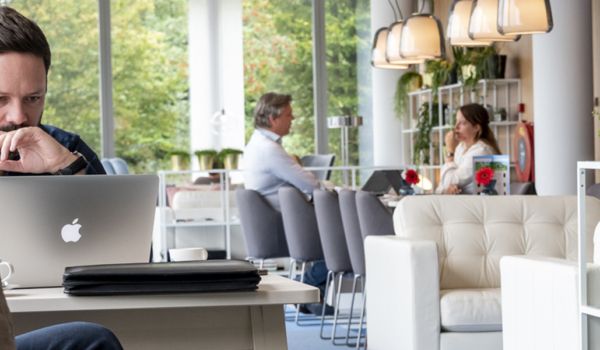 Flexible work space in the hotel lobby
Do you want to work in peace, quiet and comfort? Have some time to kill between appointments? Get more out of your working day and come work in our lobby.
Ideally situated on the A13 between Rotterdam and The Hague (Den Haag). Park your car for free right in front of the hotel and choose one of the flexible workspaces. We are happy to welcome you at any time of the day. For an hour or as long as you like. Work alone or together with colleagues and partners. Take a seat, plug in and get started right away!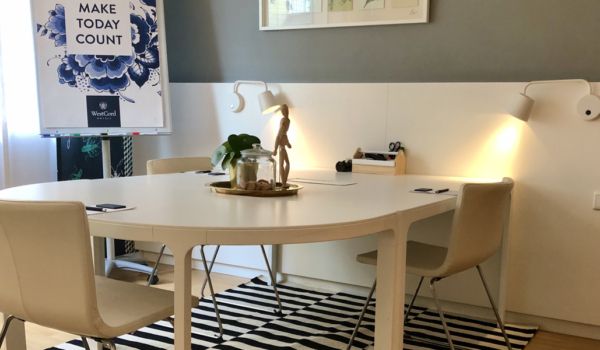 In need of some (work) space?
Not possible to work from home? Looking for a workspace without distractions? Or are you unable to go to the office because there are too many people together? Why not rent a room for a half or full day?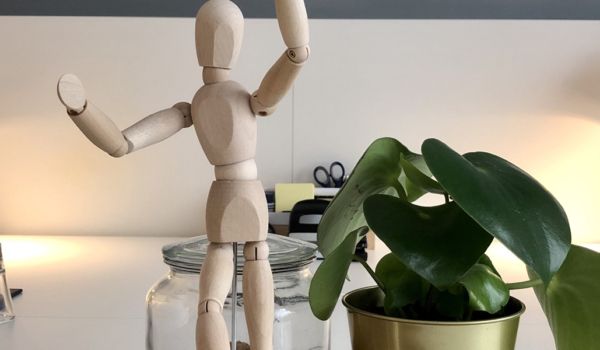 Your advantages:
Complete private working space
Your own desk and toilet
Unlimited use of Wifi
Unlimited use of your own Nespresso coffee machine and/or tea facilities
Room service
Free parking
Free use of the gym
Play your own music via your Bluetooth speak
Prices: 8 hour €45,00
Contact
Would you like more information or are you interested in the above options? For this you can contact: 015-888 9010 or email: delft@westcordhotels.nl.
Contact us by email