WestCord Hotel Delft
Hotel Delft (4-stars) is ideally situated on the A13 between Rotterdam and The Hague (Den Haag). The hotel is completely furnished and styled by the designers of IKEA. Delft is certainly the place to stay and enjoy the city: Delftware, Orange (Royal family of Orange), Vermeer or stroll alongside historic sites and take a cruise. Our car parking is free for hotel guests!
About this hotel
15 reasons to choose Hotel Delft. WestCord Hotel Delft has contemporary designed rooms, styled by the designers of IKEA. Relax in the sauna. Afterwards, unwind with a drink in the bar, on the (heated) terrace or have a bite to eat at BLUΞ Dining.
Hotel
Perfectly located on the A13
Unique collaboration with IKEA
Near recreation area 'Delftse Hout'
Quickly to the center with the City Shuttle
Kamer
Espresso coffee maker and kettle
Studios: perfect for long stays
Iron and ironing board in every room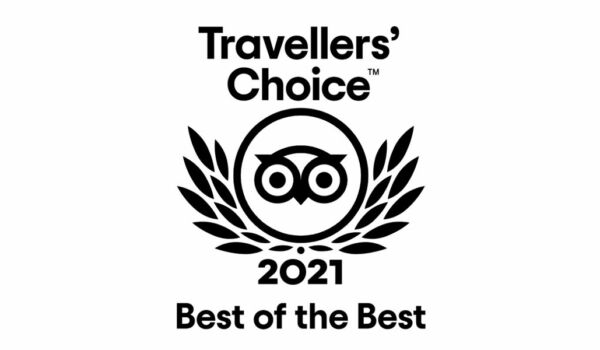 Tripadvisor Travellers' Choice Award 2021
Tripadvisor has awarded WestCord Hotel Delft with the Travelers' Choice Award 2021. We are very proud of this achievement. The Travelers' Choice (formerly Certificate of Excellence) recognizes companies that consistently receive great user reviews. Only 10% of the businesses on Tripadvisor receive this award.
WestCord Hotel Delft has contemporary designed hotel rooms that are fully styled by IKEA, all with air conditioning, iron and ironing board. There are also spacious apartments with extra facilities for longer stays. During your stay you can use the fitness with panoramic sauna for free!
BLUE Dining
Enjoy lunch and dinner in BLUΞ Dining. Taste the Mediterranean cuisine, that forms the basis of this concept. You will find dishes inspired by the Mediterranean countries, such as those from France, Italy, Spain and Morocco. We use fresh and fair ingredients, fresh herbs and authentic spices. Our chef and his brigade are ready to welcome you!
More about Hotel Delft...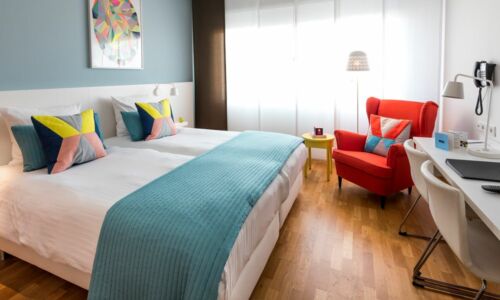 Hotel Delft & IKEA
A collaboration between IKEA and WestCord Hotels. A unique place where IKEA's interior design meets hospitality. Experience how using IKEA's know-how has resulted in a design that is both functional and yet offers a warm atmosphere. Creating a 'home- away-from-home' feeling for the many travelers we may call our guest every year. Relax and feel at home!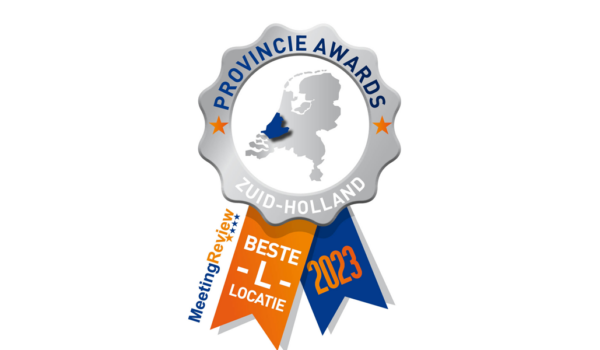 MeetingReview
WestCord Hotel Delft recently won the silver MeetingReview Award, in the L category (up to 250 people) of the province of South Holland! We are proud of this award and the beautiful score on MeetingReview: an 9.3!
View Hotel Delft at MeetingReview