WestCord Strandhotel Seeduyn
Strandhotel Seeduyn on Vlieland is in a location that is truly unique! Nowhere else in the Netherlands can you find a hotel so free and close to the sea: the hotel is located on the first row of dunes with a view of the sea and the beach. Strandhotel Seeduyn has hotel rooms with a view of the dunes or the North Sea, with balcony or terrace, of which are spacious apartments, suitable for the whole family.
About this hotel
14 reasons to choose Strandhotel Seeduyn! Strandhotel Seeduyn offers everything for an unforgettable stay on the beautiful Vlieland. From a snack to a drink in the bar - or are you going for the adjacent beach pavilion 't Badhuys? Go on a sporting tour and play tennis, bowling or go horse riding. For total relaxation, visit WellCome Wellness, our luxurious wellness center.
Pets allowed upon request
Rooms & apartments
Espresso machine & kettle
Zzz...
Rooms & apartments in Strandhotel Seeduyn
Strandhotel Seeduyn offers both hotel rooms and apartments. The modern hotel rooms are equipped with all the comforts you would expect from a 4-star hotel. All rooms have a balcony or a terrace and they all are equipped with free wifi, Nespresso coffee maker and kettle.
In the apartments of Strandhotel Seeduyn you can enjoy the freedom a 'house' combined with the comfort and facilities of a hotel. There are 4 person and 6 person apartments with a fully equipped kitchen, balcony or terrace and free wifi. Some of the apartments are equipped with a dishwasher and microwave.
Restaurants
In Strandhotel Seeduyn you will find restaurant De Brassery and next to the hotel beach pavilion 't Badhuys.
Other facilities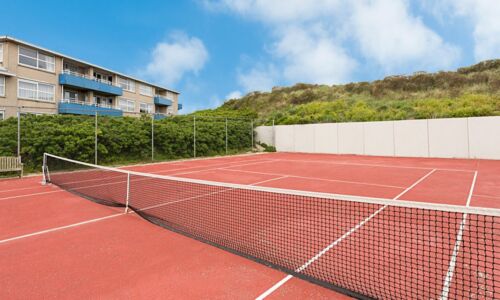 Sports & outdoor activities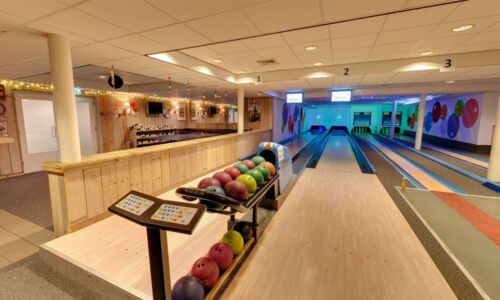 Bars & bowling
Strandhotel Seeduyn is also the right place for a social drink or fun activities. The hotel has two bars, one with a bowling alley. The Musketeer bar is decorated as a real English pub. The Juttersbar with bowling alleys is ideal for parties. In addition to bowling, you can also play a game of pool or table tennis here!
Meeting rooms
Business meetings with a view!
Strandhotel Seeduyn on the map