Welcome to Strandhotel Seeduyn
Dear guest,
Welcome to one of the most unique places in The Netherlands. Since 1987 we are welcoming our guests in the pittoresque dunes. Enjoy the peace and the wonderful view!
On this page you will find all necessary information about our hotel and the island of Vlieland.
The most important information:
Breakfast: Breakfast is served in the restaurant, between 8:00 am and 10:00 am. On Saturdays and Sundays and in school vacations until 10:30 am.
Check-out: Check-out is at 10:00 am. Late check-out can be arranged at the reception (fee applies).
Reception: The reception can be reached from your hotel room or apartment by dialing 9.
Luggage transport: On your departure day you can get your luggage transported to the boat for free. Place your luggage, with label, on the luggage car next to the hotel before 9:30 am (sailings up to 12:00 pm) or before 3:30 pm (all other sailings).
Additional information can be found below. We hope you will have a wonderful stay on our island!
With kind regards,
Carola Pieper & employees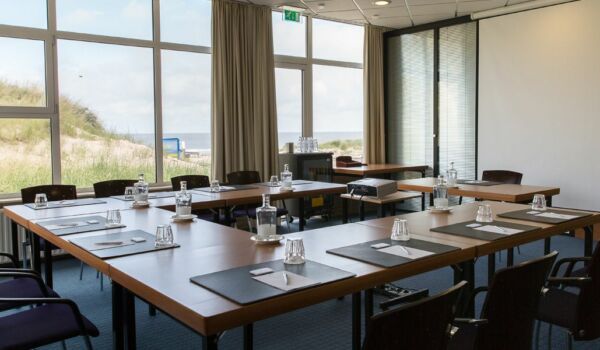 Meeting faclilities
WestCord offers a variety of meeting facilities on the island of Vlieland.
View meeting facilities
We think green! Strandhotel Seeduyn is GreenKey certified!