We are proud to present
Royal Delft for WestCord Hotels
World famous Dutch heritage!
Royal Delft designed an exclusive line of china for WestCord Hotels. Coffee and tea sets are used in the restaurants and bars, additionally plates were produced for Bakkerij Westers, the bakery and lunchroom concept of WestCord Hotels. This makes us the only hotel group with its own Royal Delft china collection.
Collaboration of Dutch companies
Royal Delft and WestCord Hotels are purely Dutch companies and both value quality and craftsmanship. In addition, both companies offer unique and distinctive products and services. Now for the first time these are combined!
A modern take on Delft Blue
The hand of the master painter forms the basis of this decoration, specially developed for WestCord Hotels. The master painter looked for a suitable decoration based on the shape of the product. The fresh and stylish flowers on the plate provide a modern look and the WestCord logo is subtly next to the ears of the coffee cups.
"Delighted to use the new tableware"
Harry Westers, director and owner of WestCord Hotels: "Delft Blue porcelain is world famous Dutch heritage, of which we can be very proud. We have always had great admiration for the beautiful products of Royal Delft. They are all works of art. It is an honor that they have designed such beautiful china especially for us and our guests."
"Proud of this Dutch collaboration"
Henk Schouten, CEO Royal Delft Group: "Royal Delft is proud of this great collaboration between two high-quality Dutch companies. As the last remaining Delft Blue factory from the 17th century, we continue to innovate continuously and this collection is a wonderful example of this. With the creation of this collection, we have expanded our collaboration further. It is great to see how guests of the WestCord Hotels come into contact with this Dutch icon every day through the crockery."
Royal Delft and WestCord "go way back"!
Our links to Royal Delft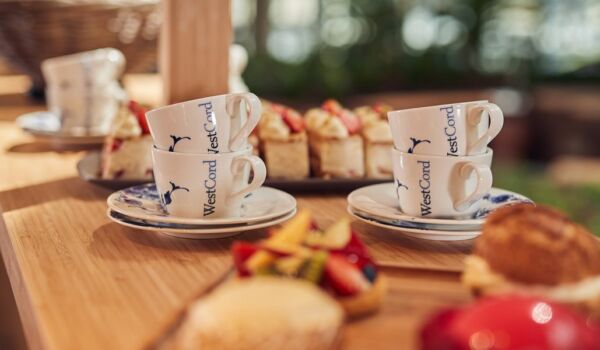 Hotel Jakarta Amsterdam 'by WestCord'
Porcelain was originally exported from Asia and via shipping routes via Jakarta, Indonesia, among others, then ended up in the Netherlands. The Asian origin of the porcelain fits well in Hotel Jakarta Amsterdam where it is being used at Bakkerij Westers and in Café Jakarta.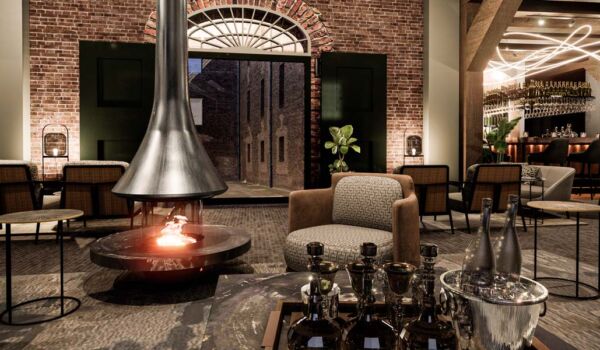 Hotel Arsenaal 'by WestCord'
WestCord Hotels was already represented in Delft by WestCord Hotel Delft, which has a restaurant named BLUE dining, honoring the history of Delft Blue. Our latest addition is Hotel Arsenaal Delft, located in old warehouses from 1601 where weaponry, spices, and Chinese porcelain were stored. The latter lead to an imitation variant: the world famous Delft Blue!
Isn't that the ultimate place to have coffee in a Royal Delft for WestCord cup?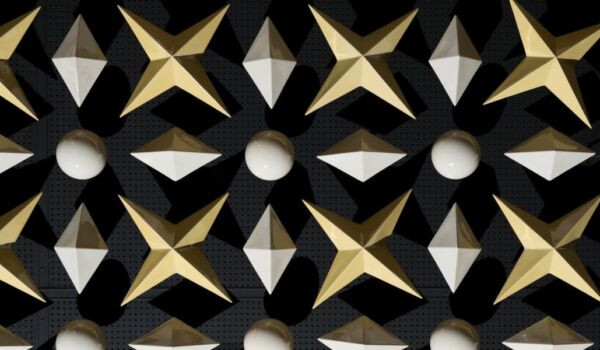 ss Rotterdam 'by WestCord'
And our link with Royal Delft doesn't end there! What to think of the exceptional ornaments in the La Fontaine and Odyssee banquet rooms of the ss Rotterdam?
Back in the 1950's Royal Delft designed the ceramic tiles on the walls and ceilings with lamps in the form of stars, spheres and diamonds.
This breathtaking design can still be admired today on the ss Rotterdam!
Royal Delft china collection for WestCord Hotels
The Royal Delft for WestCord china collection is exclusively for sale at all WestCord Hotels.
True Dutch heritage
About Royal Delft
founded in 1653
Royal Delft, or 'Koninklijke Porceleyne Fles', was founded in 1653. It is the leading brand for Delft Blue worldwide.
The Royal Delft collection includes both traditionally hand-painted and inspiring modern Delft Blue. The company also had the exceptional honor to design and produce the official Royal china sets for our King Willem Alexander and Queen Máxima, which is used at State dinners. The King and Queen's joint monogram is featured in the center of this fine china, with blue flowers and birds decorations around it.
Royal Delft takes great pride in the high quality of their products and services. Every year, the Royal Delft Experience receives 135,000 visitors from all over the world who come to admire the unique craft.
Why not pay them a visit on your next trip to the historic city of Delft?